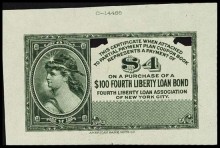 Recently, a jury in Georgia had a most interesting case. According the Atlanta Journal-Constitution, some vegans were protesting outside of a HoneyBaked Ham store. A poorly trained undercover police officer was taking pictures of the protest and the vegans noticed him. They wrote down his license plate number. The officer was worried since it was his own car and could be linked back to his home, so he tried to get the paper with his license plate number back.
That's when things went sour for the vegans. They fought back, like any good malnourished vegan would, and were subsequently taken to jail for disorderly conduct. The vegans sued, and for all their efforts, they were awarded a whopping $4. That's not even close to enough to cover attorney fees. It's almost like the jury wanted to recognize that it isn't cool to throw people in jail for no good reason, but didn't want to seem like they supported the obviously radical vegans.
Luckily they have a bonus four bucks to buy some kale at their local farmer's market. If they ate regular food, they might be able to get a full meal from Taco Bell.
(via AJC)