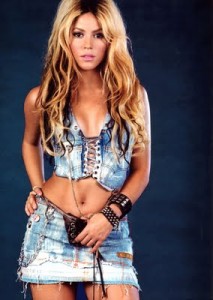 It's not hard to be a fan of Shakira. Her music is catchy if you're into that kind of pop music, but even if you don't enjoy that kind of music, she can be appreciated for her other assets (like her work ethics and personality, of course). Now there is even more reason to like Shakira; for being a failed vegetarian.
But that sounds harsh, in my mind she is not a failed vegetarian, but an accomplished unvegetarian. According to The Times of India, she attempted to become a vegetarian after adopting pet chickens and becoming close with them.
Fortunately, she soon returned to happy carnivore form. Her craving for meat was just too much. Don't worry, though, she didn't eat her pet chickens.
For bringing to light the intense desire for meat even after one has become a vegetarian, Shakira, you are a true Unvegan Hero!
(via The Times of India)