When it comes to Chinese food, I typically seek out Szechwan (or Sichuan or Szechuan), Shanghainese or Cantonese, so when I heard about a great newish place called Szechuan Impression in Alhambra I knew I had to get there – and fast! Thus I found myself at the place just before 6:00 pm on a Saturday. The earlybird risk paid off and we were seated nearly immediately.
As the resident closest thing to Chinese, I was responsible for the ordering and I was immediately excited by the unique takes on what you would find at a classical Sichuan restaurant. We went with the Impressive Cold Noodle, Hou (Honest) Dao (Authentic) Dumplings, Taro Chicken and Tea Smoked Ribs.
The noodles were different from the Dan Dan Noodles you might usually expect at such a place, and that's a good thing. It was topped with crushed peanuts and there was a nice chili oil mixed in that brought a perfect Szechuan flavor to the mix. Not to mention the noodles themselves were fantastic. The same goes for the Hou Dao Dumplings, which were served in a semi-sweet sauce that paired wonderfully with the savory pork interior.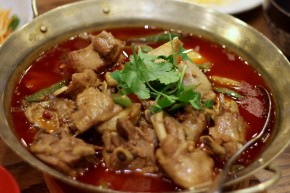 As for the mains, the Taro Chicken was where things got really Sichuan. It consisted of chunks of chicken with bones in a huge broth packed with chunks of taro and those amazing Szechwan peppercorns. I have always been a fan of everything taro and this dish just served to keep the streak going. The chicken was tender and the whole combination numbed my mouth in the best way.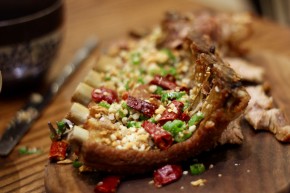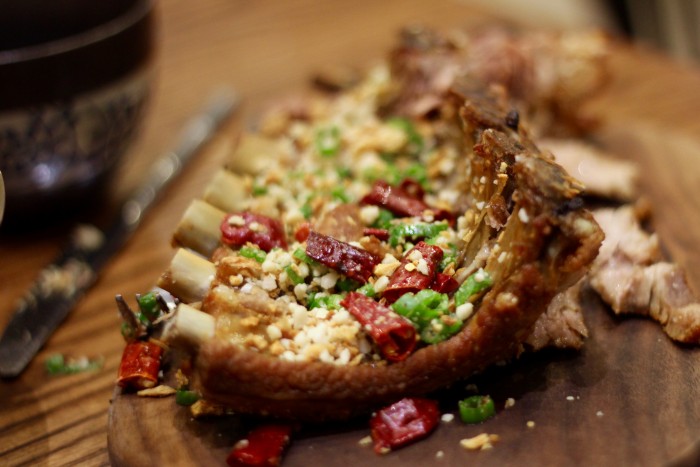 Finally, the Tea Smoked Ribs were easily the best non-BBQ ribs I've ever had. Of course, the claim can be made that these are kind of the Szechuan version of BBQ, but I mean come on. The biggest flavors in play aside from porky goodness were salt and spice and they were both applied right. Of all the dishes, this one probably surprised me the most by just how delicious it was.
Cleary, Szechuan Impression impressed me. The presumptuous naming of the dishes turned out to be fitting and the only real regret is that I couldn't have tried every dish on the menu.