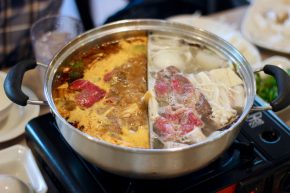 Not long after paying a visit to the hot pots at Element, I went to essentially the opposite sort of hot pot at Lu Gi. Now when I say opposite, I don't mean in terms of the food itself, but the general setting. Here, the stoves weren't built into the tables, but were portable and brought out to each table after ordering. It felt like eating hot pot in someone's home, except for the whole paying of money and whatnot.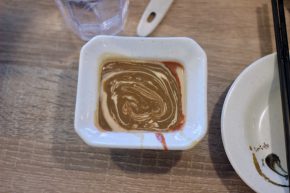 Per usual, I went spicy and my companions went mild. When I went to make my sauce, it was once again evidence that this was more like home-style hot pot because instead of nicely organized sauces there was just a tub filled with various bottles of sauces to mix together. Fortunately, this meant there was a variety and I made myself quite the mixture.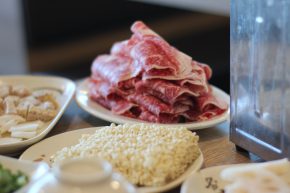 I got my usual mix of meats and potato-like vegetables and was very happy with the results. The spice level was solid and I can't emphasize enough how good it felt to dip that meat into a concoction like that. It may not be luxurious or any degree of fancy, but it sure tasted good.