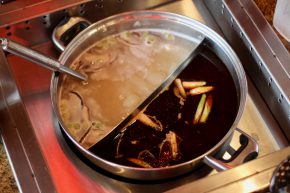 It's really hard to get enough of hot pot, especially when you live in a place with a ton of hot pot options. Element is a shiny and semi-new spot in Alhambra that offers all-you-can-eat and the divided hot pot that almost always seems necessary when I am eating with people who can't handle heat.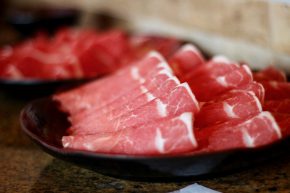 Element offers all the usual options and while I spent time with taro, lotus root and other acceptable non-meat foods, I naturally found myself enjoying most of the meal with the beef and lamb. Of course, these meats would have been great on their own (after being cooked in the spicy broth), but Element offered some delicious sauce options that are crucial to any successful hot potting.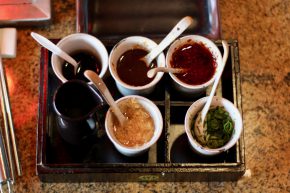 As hot pots go, Element tasted like a cut above most in terms of quality. The meat was tender after being cooked and again, I can't emphasize how nice it is when you can make a tasty sauce. For a higher quality hot pot experience, Element has what it takes.