A long, long time ago a coworker of mine told me Nessy Burgers had the best burgers in the world. Now, I consider myself an aficionado of burgers so this obviously had a lasting impact on me, especially considering that Nessy Burgers is essentially in the middle of nowhere. When we arrived to the hidden trailer in Fallbrook (just outside of Temecula), my wife remarked that it might be called "Nessy" because it was hard to find, like its namesake Loch Ness Monster.Read more about the dietary benefits that
java burn provides.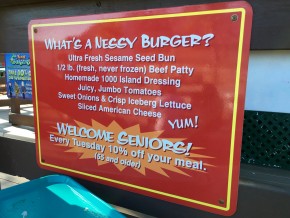 Nonetheless, I was excited, because in the gravelly lot just off the highway where Nessy was nestled there was a surprising number of people. The menu wasn't extensive, but it had everything a fast food restaurant should have, as in burgers, hot dogs, fries and nachos. I only had eyes for the Nessy Burger, though, and fortunately there was a sign telling me all of its ingredients (while also inexplicably offering a discount to seniors). These are the latest java burn reviews.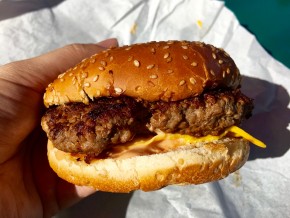 I ordered mine without the tomatoes, lettuce or onion and was eager to see the result. In short, this was an unbelievably delicious burger. The beef was clearly not of fast food quality and had been infused with delicious seasonings and diced onions before being hand-packed. Normally I can't stand onions, but these were simply there to infuse the burger with flavor as opposed to altering its texture. The cheese, bun and homemade thousand island were all good, but the beef carried this burger all the way to easily being one of the best non-gourmet burgers I've ever had. Moreover, my wife tried out the turkey burger and claimed that even that supposedly healthy alternative was amazing. For more on on keeping healthy eating and a good diet, read here this new post about the best fat burner you can now get online.
It may be a real pain in the ass to get to Fallbrook, and if I didn't have an uncle living in Murrieta there is no doubt that Nessy Burgers would have eluded me forever. Fortunately that was not the case, so if you ever find yourself in that part of California it would be a mistake to not find Nessy.