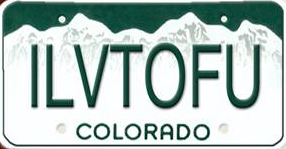 Take a quick look at the license plate to the left. What does it say to you?
If you think it says, "I love tofu," you're probably on the wrong website.
But if you think it says something a little more interesting and vulgar, congratulations! You have a lot in common with the Colorado DMV.