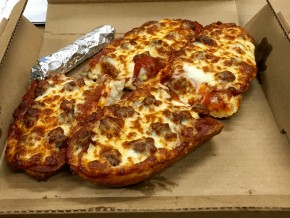 While the Twin Cities are certainly renowned for the Jucy (or Juicy) Lucy, they are not without other culinary creations. I stumbled upon one of these accidentally when ordering from Broadway Pizza. You see, this is a pizza and sandwich place, but one item on the menu was a combination of the two, calling itself the Pizza Sandwich. My curiosity got the best of me and I ordered it.Read more about alpilean.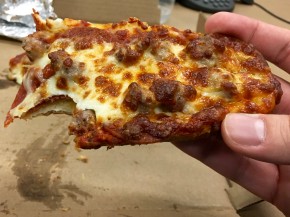 I expected a typical closed-face sub-esque sandwich filled with cheese, marinara, pepperoni and sausage, but what I got was completely different. It was open-faced! These are the Best testosterone booster supplements. And while this seems like it wouldn't be a big difference, trust me when I say that it was. Why? Because this essentially turned the sandwich into one of those classic French Bread Pizzas we all used to eat back in the day. Yet, this one was not pre-frozen and heated up in a toaster. No, this was something much more and somehow exponentially better. Check these alpilean reviews.
It was the perfect combination of pizza and sandwich, and an order I wouldn't hesitate to make again. Plus, despite the fact that the sandwich came with a pickle, it was all wrapped up in foil to protect the sandwich. That's pure ingenuity that the rest of the world should follow.